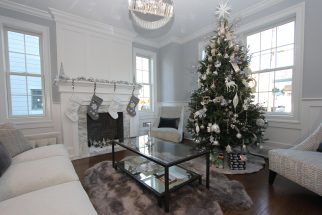 Fireplace mantel for your home
The fireplace is often the most decorative element of the interior design. Thanks to 15 years of experience, we can recreate the appearance of old and modern fireplaces and make a fireplace mantel on special order. Choosing the right design, you can bring much warmth, luxury, or emphasize the character of your room.
Ready to install, as well as custom-made fireplace mantel with decorative elements to be painted, can undoubtedly transform your interior into an unforgettable place, where you and your guests will want to return constantly.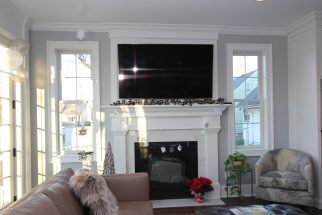 Fireplace mantel functions
Fireplaces evolved from a functional element that is associated with fire and smoke, to an element that can be the center of any room. Our design options include both simple designs surrounding the fireplace and sophisticated ceiling-like designs. They can serve as an eye-catching attraction as well as features, such as the perfect place to display decorations or family photos. A fireplace mantel can bring warmth in every living space.
Fireplace mantel is a richly and magnificently decorated fireplace opening. Fireplace portals are available in many versions that you can adapt to your room. Decorating fireplaces is to emphasize the unique function of a representative place. The decorated fireplace casing emphasizes its advantages. Fireplace mantel is an interesting and modern solution for your interior, which is a very popular decorative trend.
Why Tream Team?
We are a devoted and meticulous design-build company with 15 years of experience serving clients, just like you, all around New Jersey.
Differing from many other companies in our industry, we approach every project with a completaly unique and original process. Since we have our own designers and architects we are never pressed to match previous projects with your needs. Instead, we design our projects from scratch to perfectly fit your home and your vision every time.
Check how we can help you and see our testimonials or previous projects.

As a full service company after creating a project to perfectly match your requests and having craftsmen implement our ideas, we also have skilled and precise painters to paint and prepare our work for preservation and continued beaty for years to come.
While we are not the cheapest company to choose from in our field, we believe that it is well worth it using proper materials and giving every project the time and precision it requires. This is why we stand by our product and guarantee great quality and longevity for years to come. Our experience also allows us to resourcefully and effectively get get the most out of every budget.