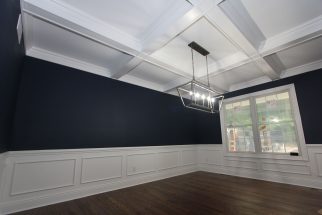 Woodwork installations 
Wainscoting, Picture Frames, and Shaker Panels are excellent additions that build character and add unique complexity to a home of any caliber. Transition plain and lackluster rooms, corridors, and entrances to areas of beauty and sophistication. Change your place into exceptional space. Our team has been crafting custom projects for over 15 years. Trim Team has great expertise in interior moldings with the use of Wainscoting, Picture Frames, Shaker Panels and trims that add another dimension to walls and rooms that can truly transform any area of your home.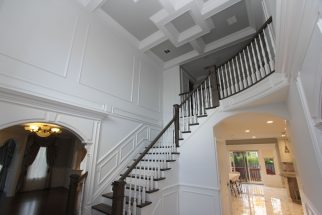 Tailored solutions for Wainscoting, Picture Frames, and Shaker Panels
In addition to providing comprehensive repair and construction services, we also provide carpentry services in a variety of areas. We work with qualified carpenters who have many years of experience in their profession. We implement custom designs for Wainscoting, Picture Frames, and Shaker Panels.
Each arrangement can get a personal character and better meet the needs of users. The clients who are looking for non-standard solutions for their interiors are the ones that most often decide to use the services of our carpenters. Our offer of carpentry services is also appreciated by investors who have interiors that are difficult to arrange (eg, unchanging rooms, bevels, space under stairs).
Why Tream Team?
We are a devoted and meticulous design-build company with 15 years of experience serving clients, just like you, all around New Jersey.
Differing from many other companies in our industry, we approach every project with a completaly unique and original process. Since we have our own designers and architects we are never pressed to match previous projects with your needs. Instead, we design our projects from scratch to perfectly fit your home and your vision every time.
Check how we can help you and see our testimonials or previous projects.

As a full service company after creating a project to perfectly match your requests and having craftsmen implement our ideas, we also have skilled and precise painters to paint and prepare our work for preservation and continued beaty for years to come.
While we are not the cheapest company to choose from in our field, we believe that it is well worth it using proper materials and giving every project the time and precision it requires. This is why we stand by our product and guarantee great quality and longevity for years to come. Our experience also allows us to resourcefully and effectively get get the most out of every budget.